Ready to scale
We build applications that are ready for the challenges of the modern web.
MooseCode ❤ Elixir
︷
The modern internet requires software that is ready to scale at a moment's notice. We use Elixir to write applications that are ready to scale when you need them to.
Our team can help you scale an existing application, or build a new application to be scalable from the ground up.
Moose Code team has done extraordinary work at SafeBoda. We worked with Moose Code for over 1-year to re-build our order management system and dispatch mechanism, which are key foundations to our platform. Moose Code not only delivered outstanding work but also perfectly integrated with our team and were key members of the team to advise on broader technical questions. The team is dedicated and passionate and provided both excellent communication as well as fast reactivity throughout the work engagement. They have a rare combination of strong technical skills and leadership that has added enormous value to SafeBoda.
Before Moose code, every peak time was a downtime for our service. Within few days of joining they managed to identify the issues and provided a pragmatic solution. They helped rebuild our core backend system, making it faster, resilient and in the process also helped us cut down our infrastructure cost.
Our Team
︷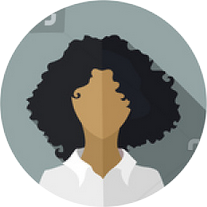 Join our team
Send your CV
Our Latest Blogposts
︷
We blog because we care. Knowledge wants to be free!